Recent News
CHI2023 Papers Chair - Im excited (and a little nervous) to be CHI2023 Papers Chair along with Julie Williamson and Stefanie Muller. We have good changes planned!
CHI2022 Paper - We have an exciting new CHI2022 Full Paper, and a SIG Discussion, on Personal Cognitive Informatics. Join us to discuss how Neurotechnology will play a role in wearable computing and Personal Informatics.
IEEE NeuroEthics Committee - Im pleased to be part of the IEEE NeuroEthics Working Group on neurotechnology in the workplace.
CHI Steering Committee - I was pleased to be invited to volunteer on the CHI Steering Committee.
EU Funding - In June 2018, we secured Horizon2020 Innovation funding in collaboration with Brain+ and MindTech, and with University of Oxford and University of Aarhus, to study transfer effects from brain training in relation to Alzheimer's. We'll be working with our artinis fNIRS.
EPSRC Funding - In July 2018, we'll embark on a new £1.9M EPSRC project, measuring Mental Workload measurements in the wild in Digital Manufacturing, led by Prof Sarah Sharples.
IJHCS Deputy Editor - From 2019 I am pleased to take on the role of Deputy Editor at the International Journal of Human-Computer Studies
Brain-Controlled Film - in the press - Our latest brain-controlled film - The MOMENT (imdb) has been covered by BBC News, BBC Click (starts 6:45 in or in brief), Sky News, MIT Technology Review, Futurism, Tech Explore, and the Daily Mail
Media Coverage - Our recent work on Favouriting behaviour on Twitter has been covered in online news and media: Slate | Washington Post | Buzzfeed | Dailydot | Brafton
Media Appearances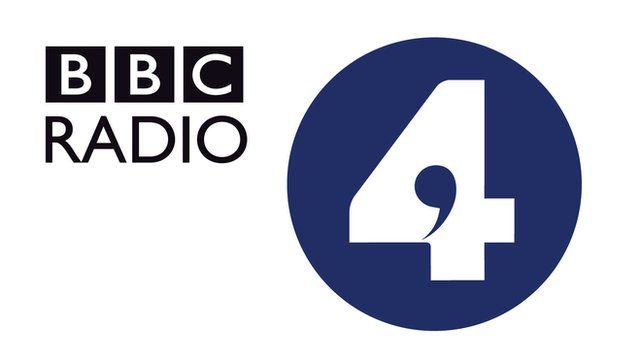 In 2017, I appeared on BBC Radio 4 discussing social media data and online social influences. My work has also been covered in written news (inc Buzzfeed), and our Computerphile Youtube Channel now has over 1M subscribers. Checkout my contribution to the Brain Health Podcast
Consulting
I have consulted for sevaral large organisations, including on internal software design for Rolls Royce, and delivering social media training to the European Commission.
Teaching
COMP1003 - Software Engineering
COMP3015 - Developer Experience

Past Teaching

G51REQ - Requirements Engineering
G53CCT - Collaboration and Communication Technologies
G54MXR (Mixed Reality), IR, and HCI Methods

Study with me
Travel and Talks
21-23 March, Brain+, Copenhagen
4-10 May, CHI2019, Glasgow, UK
24 May, Uni Leicester, UK
Jun 16-19, MSR Faculty Summit, Seattle, USA
Aug TBC, University of Southampton, UK
Oct TBC, University of St Andrews, UK
Nov 15-17, NWERC 2019, Eindhoven, Netherlands
Dec 4-8, CHI2020 PC Meeting, Bloomington Indiana
Dec 9th, SIGCHI CSCC Meeting, NYC
Jan 15-18, CHI Steering Committee, New Orleans
Apr 25-30, CHI2020, Honolulu
Jan 16-23, SC & CHI2024 Site Visit, Hawai'i
Apr 23-28, CHI2023, Hamburg
Jul 14-18, Glasgow & Strathclyde, Scotland
Bio
I am an Associate Professor in Human-Computer Interaction and Information Retrieval, in the Mixed Reality Lab at the University of Nottingham, UK. My research continues to sit between Human-Computer Interaction and Information Retrieval, including InteractiveIR and Information Seeking. While my PhD examined Search User Interfaces and evaluated search behaviour, we created more powerful and equally 'more complicated' user interfaces. Since 2011, I have focused on evaluating the cognitive efforts involved in user interaction. Working with Prof. Sarah Sharples (Human Factors), I have began to examine Mental Workload as a measurable concept, and started working with functional Near Infrard Spectroscopy as a means to estimate it in 'near natural' contexts. My recent focus, therefore, has been on evaluating Mental Workload changes created during tasks, and by user interfaces, whilst maintaining an interest in search user interface design. My doctoral work, which won best article in the Journal of the American Society for Information Science and Technology in 2009, focused on evaluating Search User Interfaces using models of Human Information Seeking behaviours. I received my PhD from the University of Southampton, under the supervision of m.c. schraefel and Dame Wendy Hall. Consequently, much of my past work has been grounded in supporting Exploratory Search with the mSpace platform, and within the then developing context of Web Science.
I publish broadly in Human-Computer Interaction and Information Science communities, including a book on Search User Interface Design, a monograph with co-authors schraefel, Kules, and Shneiderman on future Search User Interfaces for the web, and a book chapter on Search User Interface Design in a new IIR textbook. I also actively participate in both communities, running workshops, sitting IP&M and IJHCS editorial boards, the CHIIR steering committee, and have contributed to the CHI conference committee each year (except 2012) since CHI2010.